Donate Securities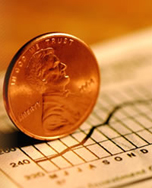 Donate stocks or mutual funds. These donations are managed by our partner, Link Charity. To donate, please download and fill out the forms.
There are no capital gains taxes on securities donated directly to charities. Donating securities maximizes your gift to Lifewater and gives you a bigger tax receipt!
For example, if the stock you bought for $1,000 is now worth $5,000, you have a capital gain of $4,000 of which $2,000 is taxable income. If you donate the stock, you are exempt from this taxable gain. Depending on your tax bracket, donating stock instead of net proceeds can save you anywhere from $200 to $1,060 in income tax giving you bigger tax receipt. And the charity receives more cash.