Russia's invasion of Ukraine has forced millions of children and adults from their badly damaged or destroyed homes. They have fled to underground subway stations, to rural areas, to anywhere that might protect them from the missiles and gunfire.
The fighting has left them without life's necessities, including the most basic: water.
A bombed-out apartment building in Ukraine, and desperate families huddled on a subway stairs while waiting for aid, including emergency water.
Through your generosity, Lifewater Canada has bought about 18,000 bottles of water in Poland and arranged for them to be transported into Ukraine.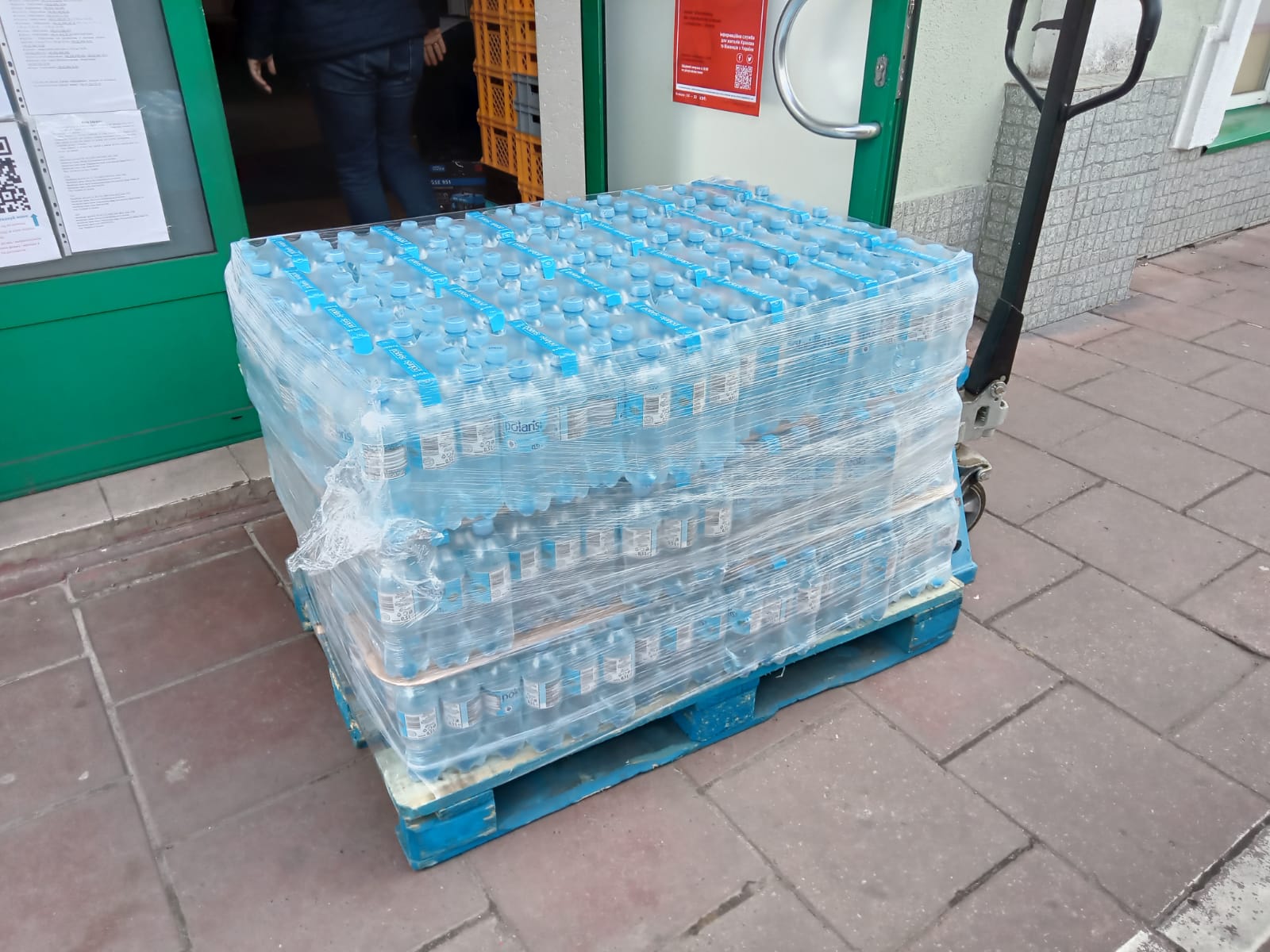 Some have gone to Kharkiv, Ukraine's second-largest city, where people are struggling to survive after Russian missiles obliterated entire neighborhoods.
More bottles of water have been sent to Chernhiv where, after the Russians blew up an oil depot and contaminated all the groundwater, nothing was safe to drink.
We will be purchasing more bottles of water.
Your donations have also provided desperate Ukrainians with medical and sanitation supplies plus more than 6,000 personal water filters from a Swiss firm called Lifestraw that offered them to us at very good discount, knowing how badly they were needed.
The filters turn even the dirtiest pond or puddle water into safe drinkable water in seconds. Some have been distributed in Chernhiv while others have gone to the almost completely destroyed city of Mariupol and also in Krasnogorovka, in Ukraine's Donetsk region.
Lifestraw filters turning contaminated water into drinkable water
To transport all these emergency supplies into Ukraine and deliver them to the people who urgently need them, we have worked closely with an organization called Missions Partners International.
"There is no better time to be serving the Ukrainian people that at this time when they are experiencing a humanitarian crisis that is unimaginable in its scope and emotional pain," Faith Woods, Mission Partners' executive director, told us in a recent email.
"I am enormously grateful for each and every one of the donors of Lifewater Canada who have made the choice to stand with the country of Ukraine at this very difficult moment in their history. By giving such a basic yet critical gift as water, you have helped thousands of people to survive this terrible war. You have given the gift of life."
We hope you will join us in praying that the war in Ukraine will end very soon.