| | |
| --- | --- |
| | |
N21-W011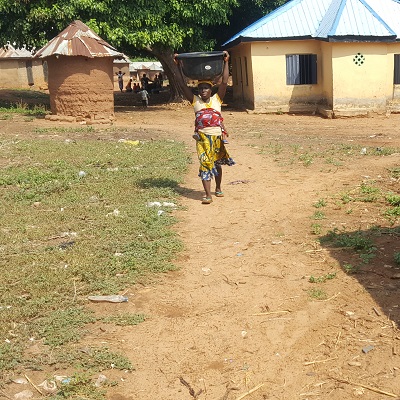 Community Overview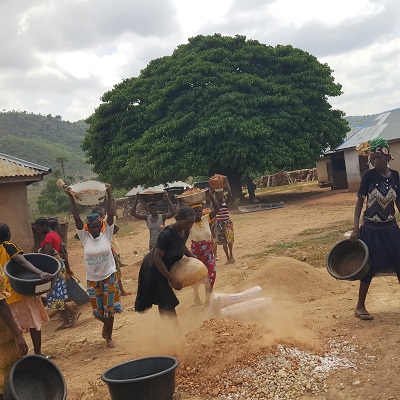 Bringing in materials
Alternate water source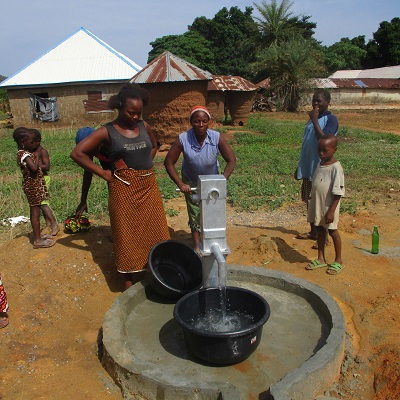 Finished project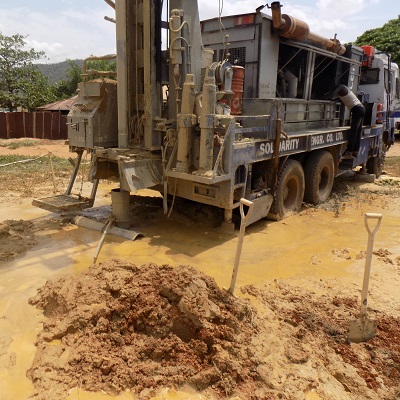 D
The People of Bwolo, Nigeria, thank

John Ellis Foundation (West Vancouver, BC)
The Water Team (Vancouver, BC)
For helping them get safe drinking water
Latitude: 8.79822 Longitude: 7.0926
Open map
Testimonial
Re: Letter of appreciation for drilling and rehabilitation of handpump
Dear Sir,
We appreciate the job done by the organization for the community of Bwolo. The community is thanking you more and more for your doing and pray for you furthermore in your doings.
Thank you we pray the organization remain blessed.
Yours faithfully,
Yeniga Samuel Danjum
Secretary
Project Summary
The community depends on one drilled well for the entire community. The old Indian Mark II is usually under constant pressure leading to quick wear and tear. The long queue always leads to frustration among the women and children. This usually led to fight among them. With frequent breakdown of the handpump, they often resort to the open streams and rivers. Presently, Bwolo is one of the communities under threat of insecurity which constitute great risk to women as kidnappers often trail people into isolated locations.
The old pump was replaced with a new AFRIDEV pump. A new well was also drilled. This has brought so much joy to the community as they freely jubilated and expressed their joy.
Well Details
| | |
| --- | --- |
| Project Completed: 2021-05-21 | Well Depth: 246 ft. |
| Depth of Water: 50.00 ft. | Casing Diameter: 0.00 in. |
| Screen Length: 100.00 ft. | Developed By: Air Backwash |
| Development Time: 2.00 hrs. | Well Yield: 5.00 gpm |
| Disinfection: 24.00 hrs. | Handpump: Afridev |
| Water Colour: Clear | Water Odour: None |
| Turbidity: Clear | Taste: Good |
| Nitrate: | Bacti Test: |
| Iron: | pH: |

Every $1 you give provides a child with safe water for a year!
457 Heather Crescent
Thunder Bay, ON P7E 5L1
Canada
Tel:
+1 807-622-4848
Email:
info@lifewater.ca

Copyright © 2022. All rights reserved.