| | |
| --- | --- |
| | |
N21-R065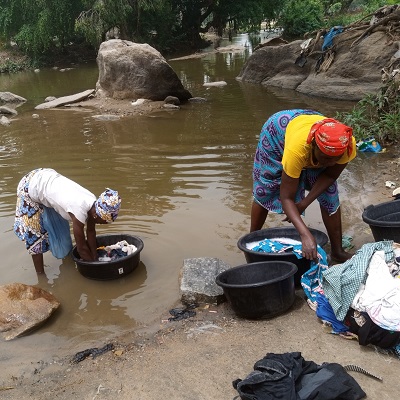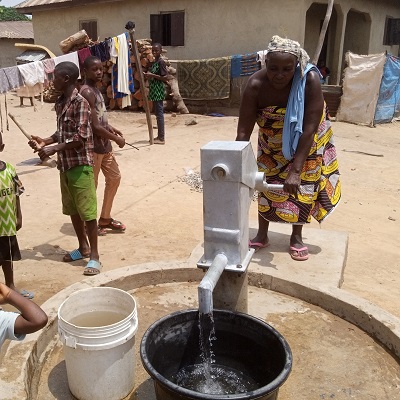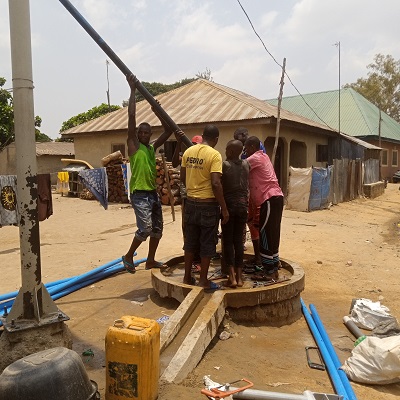 The people of ECWA Church Chibiri, Nigeria thank

John Ellis Foundation (West Vancouver, BC)
The Water Team (Vancouver, BC)
For helping them replace their worn-out pump and repair their well
Latitude: 8.89885 Longitude: 7.18106
Open map
Testimonial
Sir,
I and the entire community of Chibiri is appreciating and congratulating you the staff and management of Lifewater for using this opportunity, time, and effort for the repair and maintenance of all boreholes that were brokenen causing water shortages in our community.
Your services rendered to the community through grants and aids as a donor agency is a key message of creativity and innovation. May you continue in the visions and management principles of your organization by the Almighty God.
Prince Nasiru Sarki
Project Summary
In Chibiri Village in Kuje Area Council, the villagers showed excitement as our team arrived to assess available water sources. At one well, we meet Aisha and Hadiza at the river. During the interaction with them, the informed us that the river is the major source of water for them. Frequent breakdown of the hand pumps, crowd at the available wells, leading to hours of waiting to collect water often discouraged them from going to the cleaner source of water. In the end, they come to the river where people do laundry and cow herders bring cows to drink to collect drinking water for their homes.
Asked if they treat the water collected from the river, they chuckled and waived it off as though, it meant nothing. Water treatment is a luxury, they cannot afford.
Well Details
| | |
| --- | --- |
| Project Completed: 2021-04-08 | Well Depth: 170 ft. |
| Depth of Water: 60.00 ft. | Casing Diameter: 0.00 in. |
| Screen Length: 0.00 ft. | Developed By: |
| Development Time: | Well Yield: 5.00 gpm |
| Disinfection: | Handpump: Afridev |
| Water Colour: Clear | Water Odour: None |
| Turbidity: Clear | Taste: Good |
| Nitrate: | Bacti Test: Negative |
| Iron: | pH: |

Every $1 you give provides a child with safe water for a year!
457 Heather Crescent
Thunder Bay, ON P7E 5L1
Canada
Tel:
+1 807-622-4848
Email:
info@lifewater.ca

Copyright © 2021. All rights reserved.