| | |
| --- | --- |
| | |
N21-W003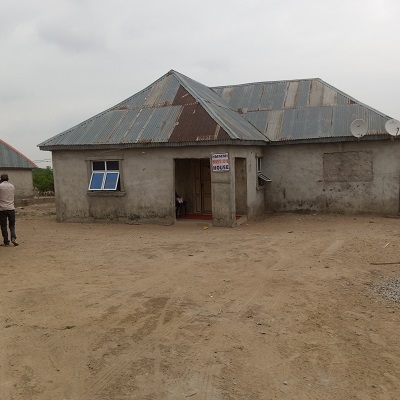 Community Overview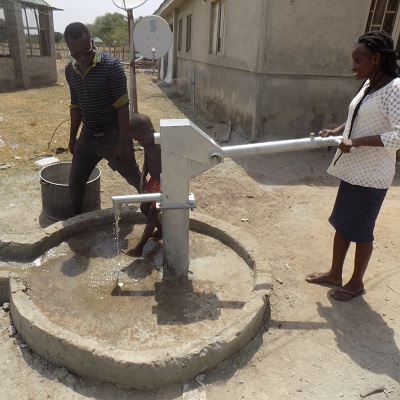 Finished assembly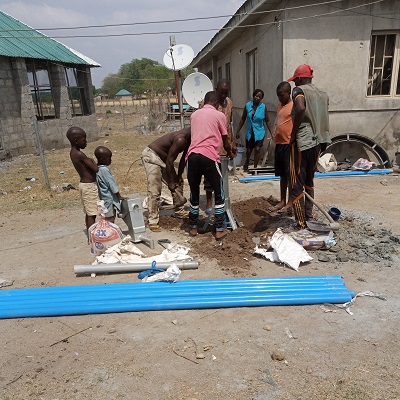 Work in progress
The People of MMI Mission Compound, Nigeria, thank

John Ellis Foundation (West Vancouver, BC)
The Water Team (Vancouver, BC)
For helping them get safe drinking water
Latitude: 9.06934 Longitude: 6.9976
Open map
Testimonial
Sir,
Letter to appreciate your contributionto Mountain Moving Ministy International - Dobi and FCT Abuja for the provision of water boreholes.
I evangelist Samuel Agbo would like to personally appreciate your dilligent effort that you have put forward in giving us 2 boreholes for Angwa Catholic Church and MMI Campground in Dobi Village.
On behalf of all the board of directors and trustees I would like to say thank you for your kindness and sacrifices tendered to the community and the body of Christ.
Yours in Community Service,
Samuel Agbo
Project Summary
Pastor Sam runs a prayer outreach ministry here in Dobi. He had relocated his family to a safer side of town due to incessant robberies where they used to live. Now, they face untold hardship and they community they now live suffer from serious water needs. Today God has used us to be a blessing to the community they serve. This we pray draw new people to the Christ.
Well Details
| | |
| --- | --- |
| Project Completed: 2021-04-16 | Well Depth: 213 ft. |
| Depth of Water: 15.00 ft. | Casing Diameter: 0.00 in. |
| Screen Length: 30.00 ft. | Developed By: Air Backwash |
| Development Time: 2.00 hrs. | Well Yield: 5.00 gpm |
| Disinfection: 24.00 hrs. | Handpump: Afridev |
| Water Colour: Clear | Water Odour: None |
| Turbidity: Clear | Taste: Good |
| Nitrate: | Bacti Test: Negative |
| Iron: | pH: 7.000 |

Every $1 you give provides a child with safe water for a year!
457 Heather Crescent
Thunder Bay, ON P7E 5L1
Canada
Tel:
+1 807-622-4848
Email:
info@lifewater.ca

Copyright © 2021. All rights reserved.