| | |
| --- | --- |
| | |
N21-R026
Well Dedication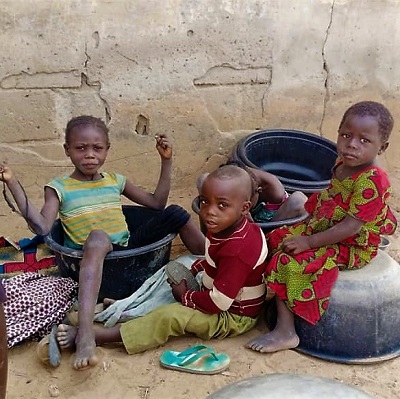 Children await water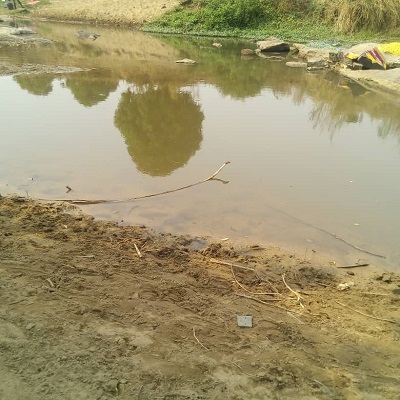 Alternate water source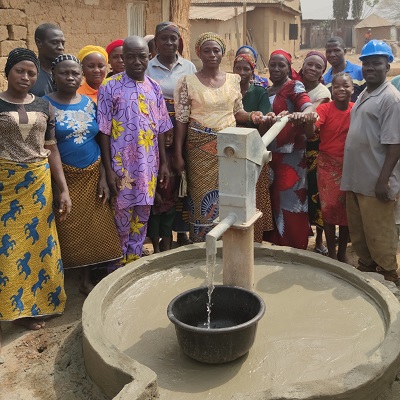 Fresh water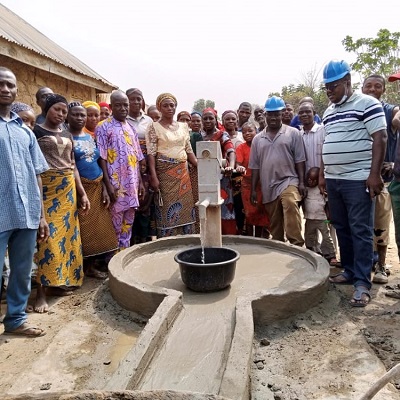 Thankful community
The people of Koroko Community, Nigeria thank

The legacy of John Ellis (West Vancouver, BC)
The Water Team (Vancouver, BC)
For helping them replace their worn-out pump and repair their well
Latitude: 8.797442 Longitude: 6.992201
Open map
Testimonial
To The Director
Water Products LTD., Lifewater,
All protocols have been observed but for us to appreciate your effort in respect of our community borehole. With respect to enabling the borehole being reliable and in order, in so much I thank you and you all.
Chief of Koroko
Baba Shelobo of Bassa
Kwali Area Council
Project Summary
The Koroko Community well was replaced with an Afridev Pump after the old pump (Mark II) had broken down. After years of abandonment, the concrete pad had also been broken. The very elderly man, in front of whose house the well was located, heartily thanked the crew for their intervention. Endlessly, while the work was going on, he offered prayers to God for blessing upon the providers of the well. He could not contain his joy.
Well Details
| | |
| --- | --- |
| Project Completed: 2021-01-30 | Well Depth: 100 ft. |
| Depth of Water: 6.00 ft. | Casing Diameter: 0.00 in. |
| Screen Length: 0.00 ft. | Developed By: |
| Development Time: | Well Yield: 8.00 gpm |
| Disinfection: | Handpump: Afridev |
| Water Colour: Clear | Water Odour: None |
| Turbidity: Clear | Taste: Good |
| Nitrate: | Bacti Test: |
| Iron: | pH: |

Every $1 you give provides a child with safe water for a year!
457 Heather Crescent
Thunder Bay, ON P7E 5L1
Canada
Tel:
+1 807-622-4848
Email:
info@lifewater.ca

Copyright © 2021. All rights reserved.