When most of us hit birthday milestones, we're content to celebrate with a party or a nice vacation with family members and friends.
Franz Rempel from Steinbach, Manitoba, wanted to do something different. He'd learned that every $5,200 donated to Lifewater Canada could drill a well in Africa or Haiti – providing hundreds of children and adults with the precious gift of safe water. So with his 52nd birthday approaching, Franz invited family and friends to raise 10 times that amount – meaning a whopping $52,000 – so 10 new wells could be drilled.
"My goal is to raise $26,000 from others," he said on Facebook, before his birthday on June 3, 2022. "(My wife) Hanh and I will match whatever amount I can raise. I would like to get this done as soon as possible but realize that Lifewater Canada might not be a charity everyone would want to support."
Franz's generous family members and friends responded enthusiastically – contributing even more than the $26,000 he'd targeted, so the final campaign total could reach $52,239.12.
When asked if he has special hopes for the money, Franz said: "It's God's money and I trust he will use it to bring himself glory and honour while also meeting many people's very real need for water."
"My wife and I have supported Lifewater in the past. We have also matched money donated to Lifewater by our kids (Dylan and Jackson, below). Access to clean water is and has been important to me for quite some time."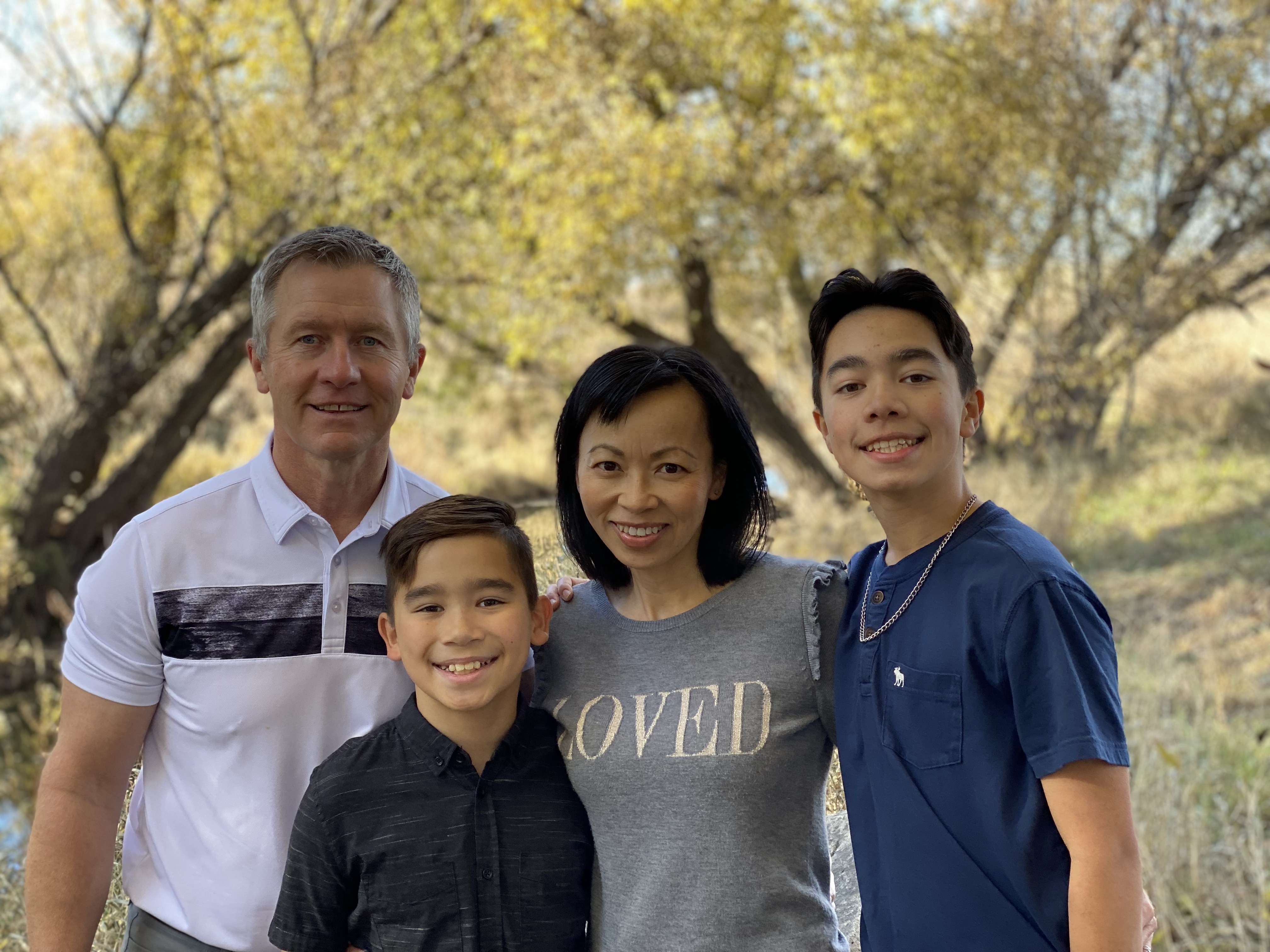 Originally from Mexico, Franz said he, his brother and his parents owned land there and recognized how crucial water is for not only drinking and other household needs, but also for growing food.
"It struck me how much more valuable and productive our land was, (depending on) whether we had access to water or not. Because of this, it made me concerned for others who might not have access."
And that spawned his fundraising campaign, which will undoubtedly save many lives in Africa and Haiti.
Do you have similar concerns for people who don't have access to safe water? If you want to organize your own Lifewater campaign – for a birthday, Christmas, or any other reason – you can do it like Franz by simply emailing family and friends and inviting them to donate through the Lifewater website.
You can also fundraise through the CanadaHelps website which enables you to create a campaign page, conveniently share the details with your contacts, log your progress, and much more. Finally, we offer lots of fundraising ideas and support materials on our website to help ensure your success.