Dominic Metzger-Point has turned people's pocket change into safe water for Africa, after learning about the millions of people there who struggle to survive while drinking from dirty creeks and ponds.
"In grade 6, I learned about the lack of clean water in some places of the world through a school project," Dominic explains. "The project was about how where you are born in the world can affect your life. There were many different topics such as child soldiers, child brides, and lack of education. I chose to do my project on the lack of access to clean water. After learning about it, I felt compelled to help."
So he started fundraising near his home in Victoria, B.C. – setting up a display outside local retailers and asking people for their pocket change.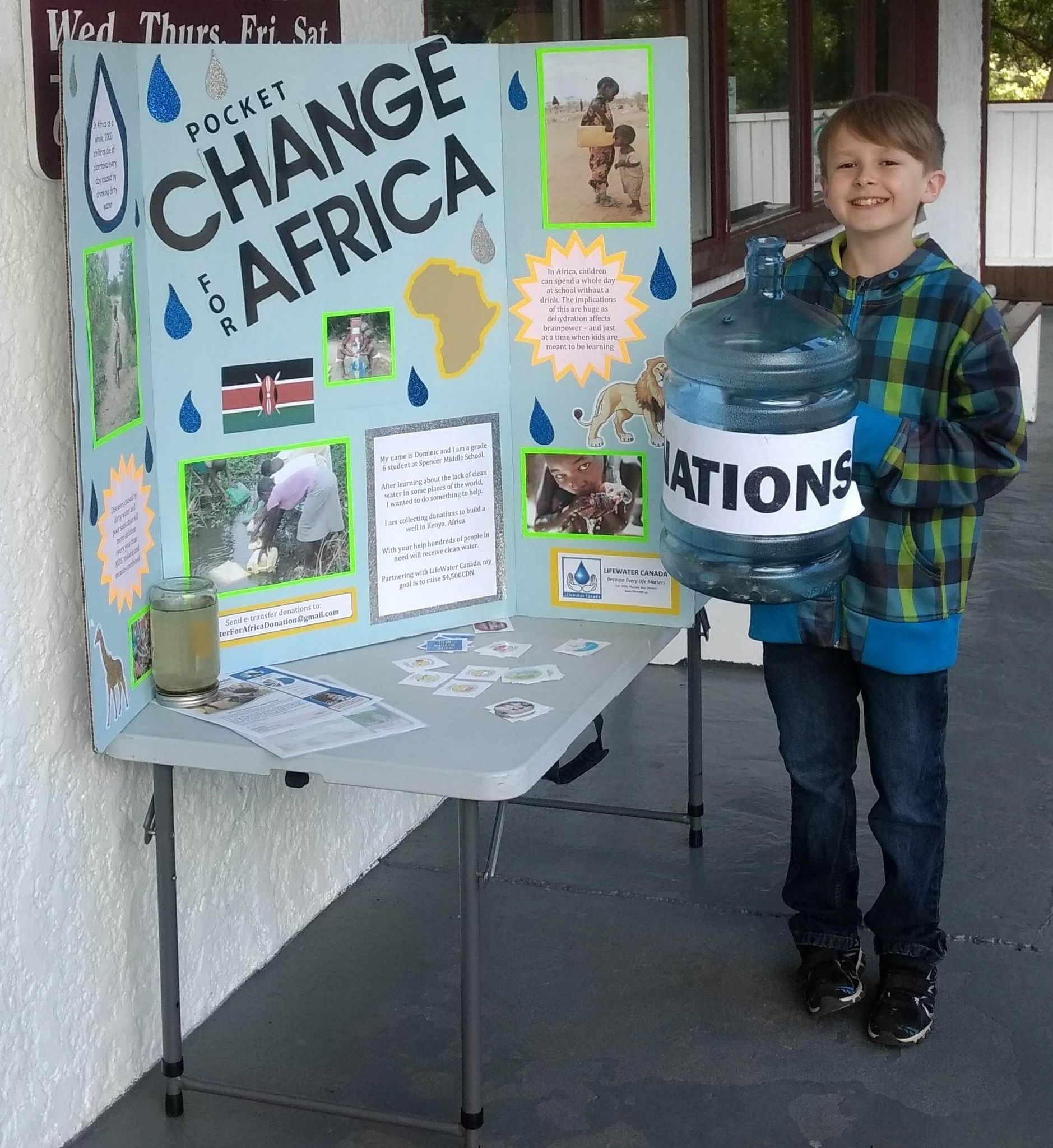 "I chose stores with heavy foot traffic like Walmart and a local meat deli," Dominic says. "Most people were happy to donate a few cents from their pockets. "All the money raised was collected this way."
It's obvious from his methods that Dominic has some definite fundraising and marketing skills.
"I used a five-gallon water jug to collect the donations and I made a big poster board with lots of information on it to help educate others. I also had a jar with dirty water in it for a visual effect and I had sheets of information about Lifewater Canada for people to take, along with stickers to give people when they donated."
Why did Dominic select Lifewater, when searching for a charity to support?
"I chose Lifewater because I'm Canadian and I wanted to support a charity in my own country. I also wanted a charity whose major focus was bringing clean water to people who need it."
The $622.48 that Dominic raised has been used by Lifewater to help rehabilitate a broken-down well in Nigeria so safe water is flowing again for several hundred children and adults.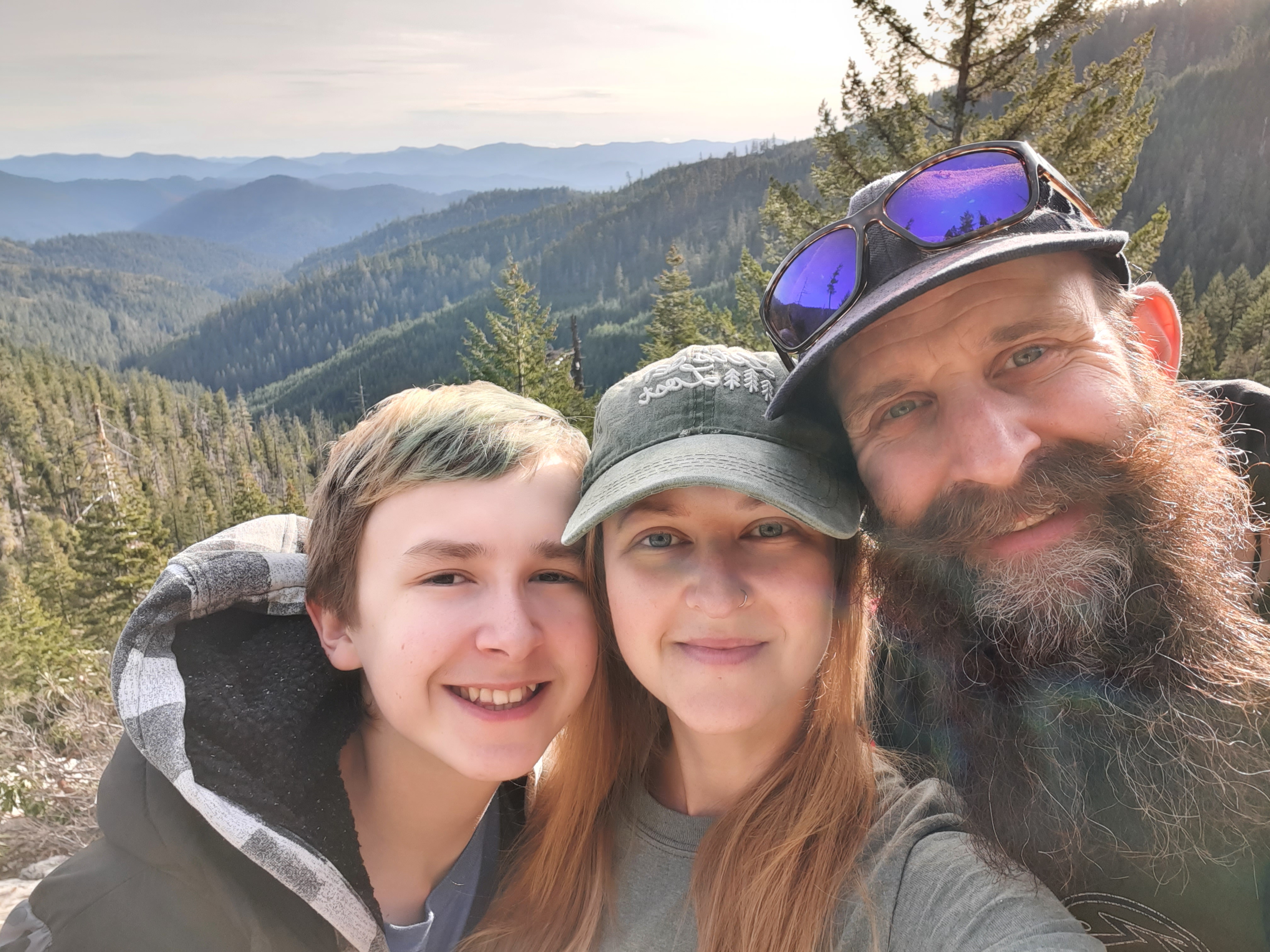 Now in Grade 10, he intends to continue his connection with Lifewater: "I'd love to volunteer my time and help build a water well or assist in any other way that I can be useful when I'm old enough."
Meanwhile, one of his favorite pastimes, like most teenaged Canadian boys, is video games. He also enjoys hanging out with his mom, Tianna Metzger, and step-dad Russ Gilbert, who are proud of their son's compassion for other people.
That compassion is evident from Dominic's efforts for Lifewater and from other initiatives – including twice growing his hair very long, then donating it so wigs could be made for cancer patients who've lost their hair while receiving chemotherapy treatments.
"When I was growing my hair, I was constantly mistaken for a girl," Dominic says with a smile.
It was a small price to pay – essentially pocket change – to help others.