It was the drinking fountain at their elementary school that convinced George Walker, 7, and his five-year-old brother Willie to start donating to Lifewater Canada.
"Our school has really gross-tasting water in the fountain," George says. "One time, I forgot my water bottle at home and I was really thirsty so I had to drink the fountain water. It would be very hard to do that every day."
The experience convinced George to learn more about water. He discovered how essential it is: "Your body will stay alive longer without food but only a week without water."
Also, simply having access to water isn't enough; the water must be safe to drink. It is a tragic reality that hundreds of millions of children and adults in the developing world are forced to drink each day from dirty rivers and stagnant ponds.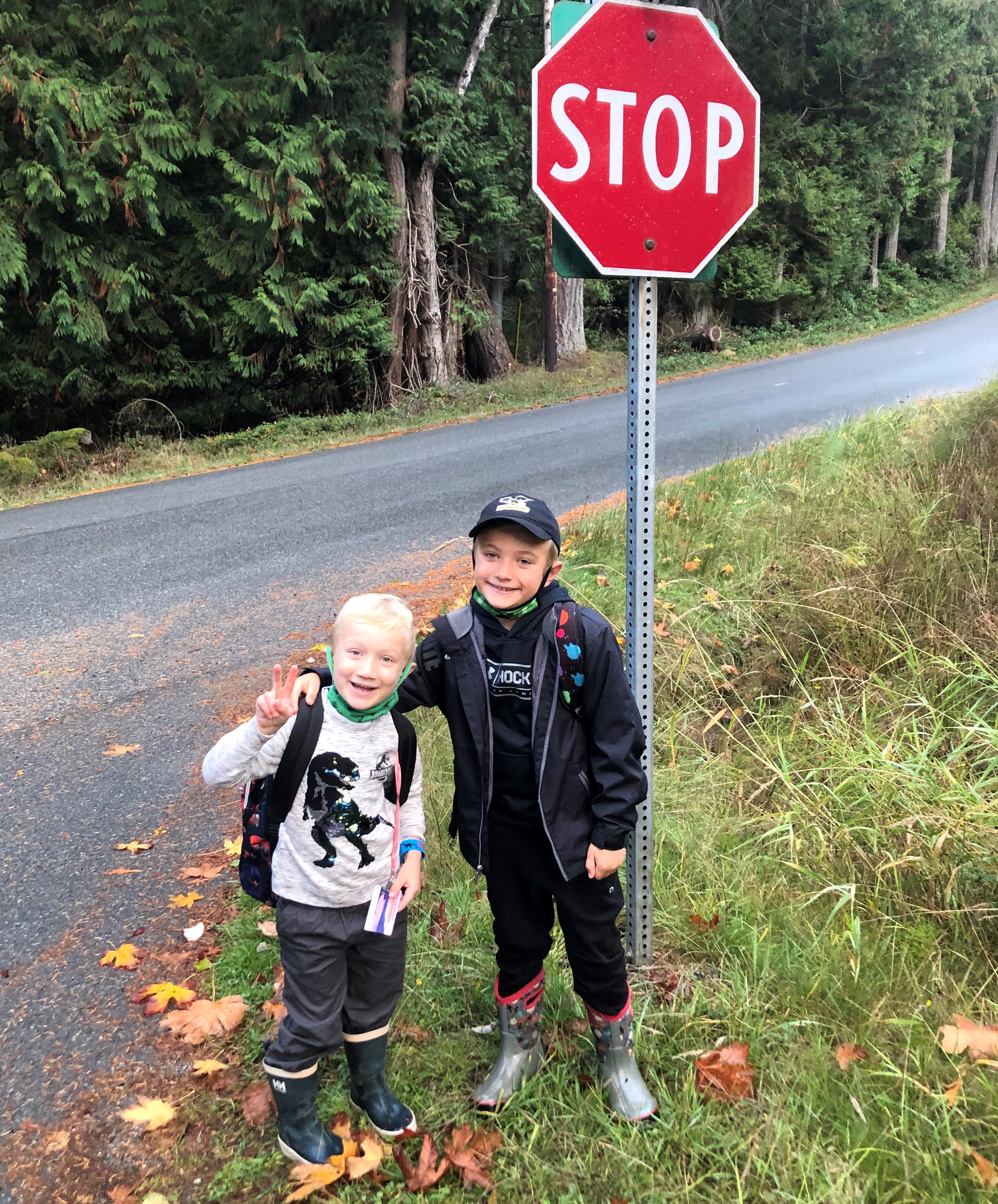 "If they don't have clean water, they have to drink dirty water and that can make them sick," says Willie, from his family's home on British Columbia's Gulf Islands.
"It makes me feel sad," George adds. "So many people don't have clean drinking water. I feel like we are lucky."
Armed with this knowledge, George and Willie worked with their parents (Sarina and Brad Walker) to identify a Canadian charity that provides safe water to people who desperately need it. They settled on Lifewater, which has been independently ranked for three straight years as one of Canada's top 10 charities for the impact it has on behalf of donors.
The boys – George in Grade 2, and Willie in Kindergarten – began putting money into their 'Charity Jar.'
"When we earn money, we put 10% of it into the jar," George explains. "We take back cans (for the deposit money), and we used to have an egg stand where we sold our chicken eggs. But we had to give away our chickens. I'm not very sad about that because they pooped everywhere."
Willie and George also receive a weekly allowance totalling $5.50 each.
"We put $2 to our 'spend now,' $2 to our 'short savings,' $1 to our 'long-time-away savings,' and 50 cents for charity," Willie says. "Sometimes I put more into my save jar and my charity jar."
The generous brothers have raised and donated $92 to Lifewater so far. Inspired by their commitment, other family members and friends are gladly adding to that total.
Why should people donate to Lifewater?
"Because it helps to build water systems to get clean water out of the ground for people who have no clean water," George says. "We want other kids and their moms and dads to have clean water like we do. We really hope more people will donate."