During the last few weeks before their summer vacation, the Grade 2 students at Dr. Roberta Bondar School in southwest Calgary proudly displayed a long chain of paper clips on their classroom wall.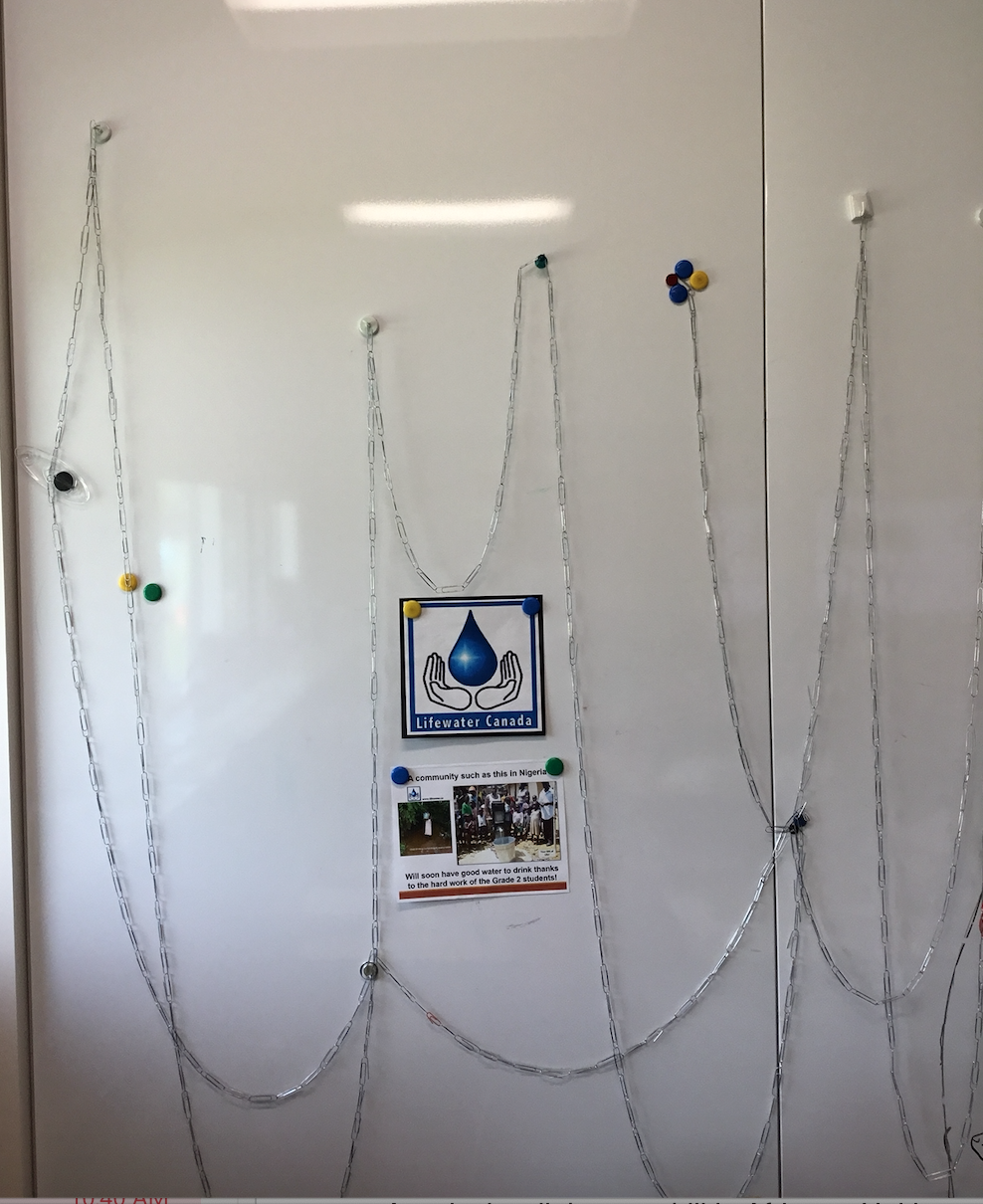 Each paper clip represented a dollar that one of the students raised for Lifewater Canada. There were 436 clips in the chain – meaning the class of 25 mostly seven-year-olds raised an impressive $436 to provide safe water for people who desperately need it.
"Many of the students donated from their own piggy banks, from birthday money, or by doing extra chores," explains their teacher, Jolynn Bell. "They felt passionate about the cause after learning about water distribution and inequities around the world. After researching several organizations, they chose Lifewater."
When we learned about this heartfelt donation, we sent a thank-you certificate to Jolynn to display in class alongside the paper clip chain.
Lifewater Donor and Volunteer Relations Manager Jeff Adams also worked with Jolynn to arrange a video link to thank the children for their sacrifices. Several of the kids were eager to share stories of how they had raised their donations. Other children peppered Jeff with questions about how their money would help children in Africa.
The money is rehabilitating a broken down well – including providing a new hand pump – in a Nigerian village so safe water can flow again. It will ease the risk of children and adults contracting diarrheal diseases from drinking water from stagnant ponds, streams, or other potentially contaminated sources.
"It was a joy to connect with the kids and with Jolynn – to personally thank them for helping people they don't know, and to answer their questions," Jeff said. "These girls and boys inspire us at Lifewater Canada."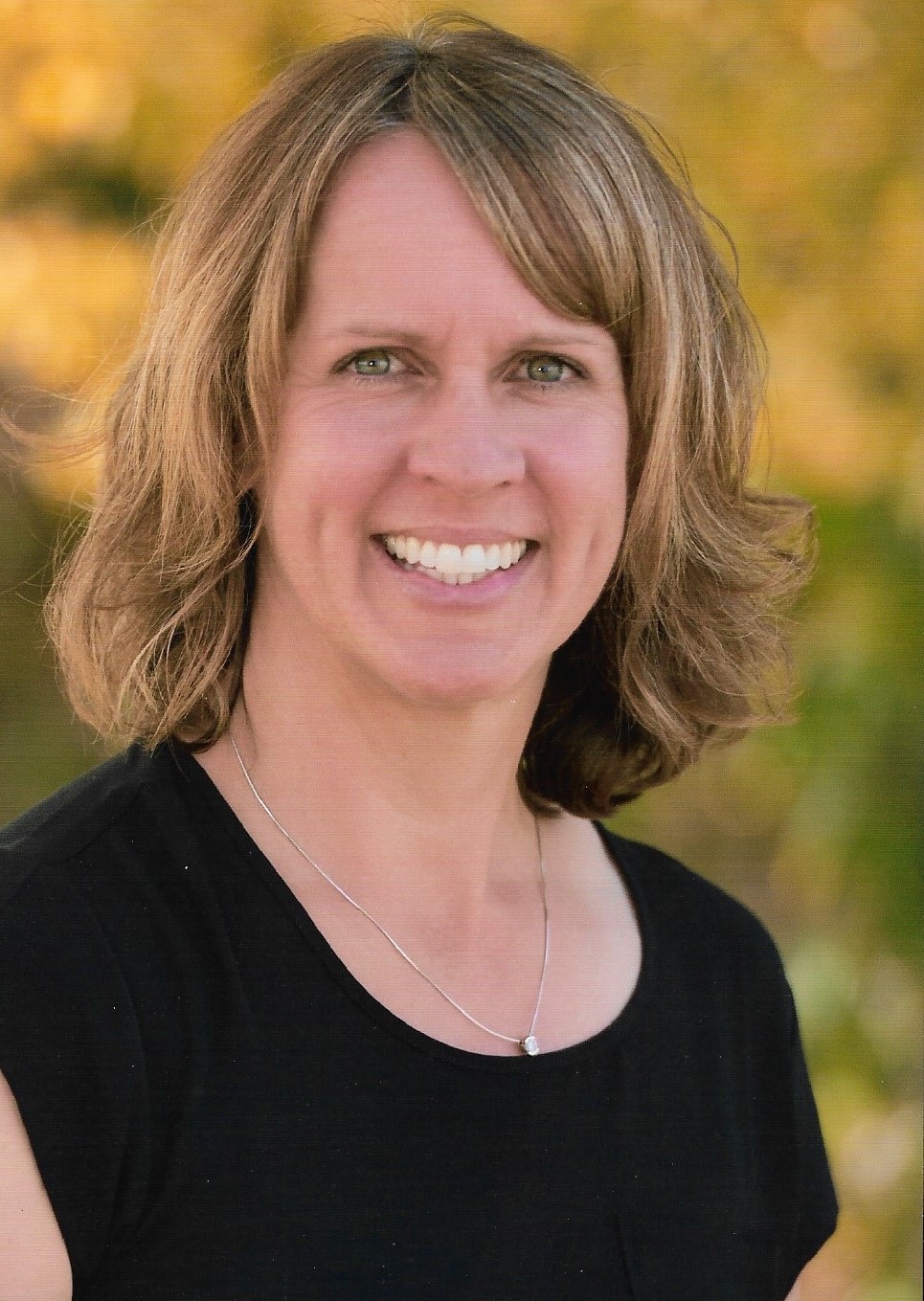 Jolynn says her own motivation to provide safe water in the developing world – and to share that passion with her students – stems from a 2009 trip she took to Africa.
'Seeing children collecting dirty water from puddles or drainpipes and carrying large jugs on their heads really impacted me," she says. "Since then, I've felt it's really important to develop awareness and appreciation in young students."
In Jolynn's Grade 2 science class, everyone studies liquids – including water. Her students, during their online work amidst the COVID-19 pandemic, began to learn how water is not evenly distributed around the earth – leaving billions of people trying to survive in water-scarce areas while people have an abundance of safe water in other areas.
"The children were also challenged to carry a bucket of water around their backyard for a few minutes," Jolynn says, so they'd know what's like to be tasked with fetching far-away water for their families every day. They also learned that it's girls who do most of the fetching, which means they miss time in school.
Many of the students responded with very legitimate questions, including:
"That's not fair – how come we get clean water and other people don't?"
"How come boys get to go to school and girls don't?"
"What can we do to help?"
It was the last question that sparked the children's fundraising drive – and their success in providing safe accessible water to people in Nigeria who badly need it – for which we at Lifewater will always be deeply grateful.
The rehabilitation work and restored well in Nigeria's Pache community that were funded by Jolynn's Grade 2 class in Calgary