When her young daughters wanted to provide safe water to struggling people in Africa, Nancy Hoevenaars believed the best way to raise the money was by tapping into the children's love of performing.
So the Hoevenaars family and their friends organized a "One World Talent Show" in their London, ON, community.
"Children performed, brought guests, and we took donations," Nancy recalls. "Our church sponsored the space, our company sponsored the paper and postage (for promotions), and the participants contributed the snacks and drinks for the intermission.
"It was a no-cost event, and every dollar donated went to Lifewater Canada."
The first One World Talent Show was so successful -- raising several thousand dollars to drill a water well in Africa -- that the enthusiastic organizers made it an annual event which continued for eight years.
By then, Jocelyn and Danielle Hoevenaars were young adults. That created challenges for them because they didn't know enough children anymore to recruit the number needed for the annual show. Rather than abandoning the concept, they transformed it into a talent show for adults.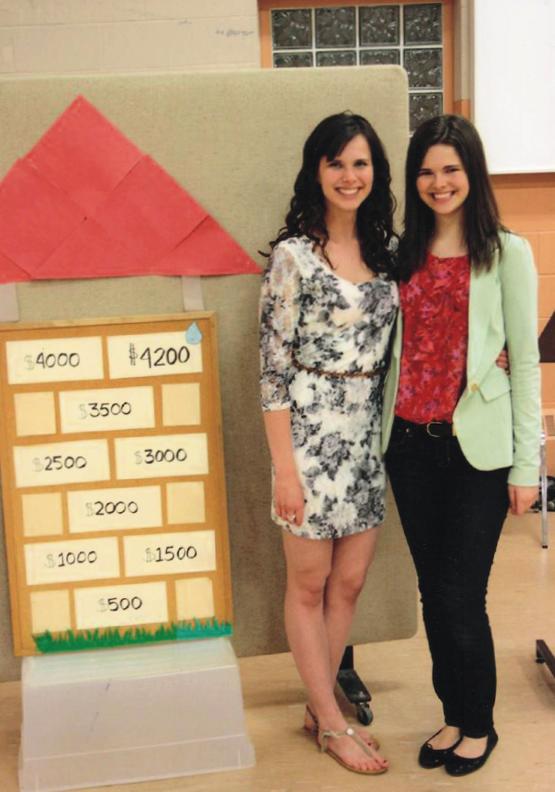 For the next four years, the Hoevenaars rented a local bar for an evening and staged a "One World Open Mic Night."
By the time the last open mic event ended in 2016, the annual fundraising events and other Hoevenaars family donations had generated more than $30,000 for Lifewater -- enough to drill six wells and assist with several pump repairs. Each of those wells continues to provide safe, accessible water to hundreds of people each day -- all because Jocelyn and Danielle had a goal.
"They've both become powerful and proactive people -- perhaps in part due to that young experience" of organizing the talent shows and open mic events, Nancy says.
"Because Lifewater Canada is run mainly with volunteers, the cost of well sponsorship is much more within the reach of one family to aim for," she adds. "I would talk in detail with anyone who thinks they'd like to run this type of fundraising event."
If you're interested, or know anyone who might be, please email us at info@lifewater.ca and we'll get you connected with Nancy.
Meanwhile, will you please make a donation to Lifewater Canada today? There are villages in Africa and Haiti where people are constantly trying to avoid potentially deadly diarrheal diseases caused by drinking contaminated water. They need safe, accessible water now.
Danielle and Jocelyn Hoevenaars, One World Open Mic Night 2015