Lifewater Canada's response to COVID-19 began in March 2020 and has focused on:
Education workshops: We updated education materials we use during health and hygiene workshops to include important information about COVID-19. Large workshops with meals were replaced with socially distant small-group training of locally influential men and women who learned effective hand-washing, how to disinfect pump handles and buckets, and how to maintain two-metre distances when possible. In Liberia, where memory of the deadly Ebola epidemic is still strong, people have been especially receptive.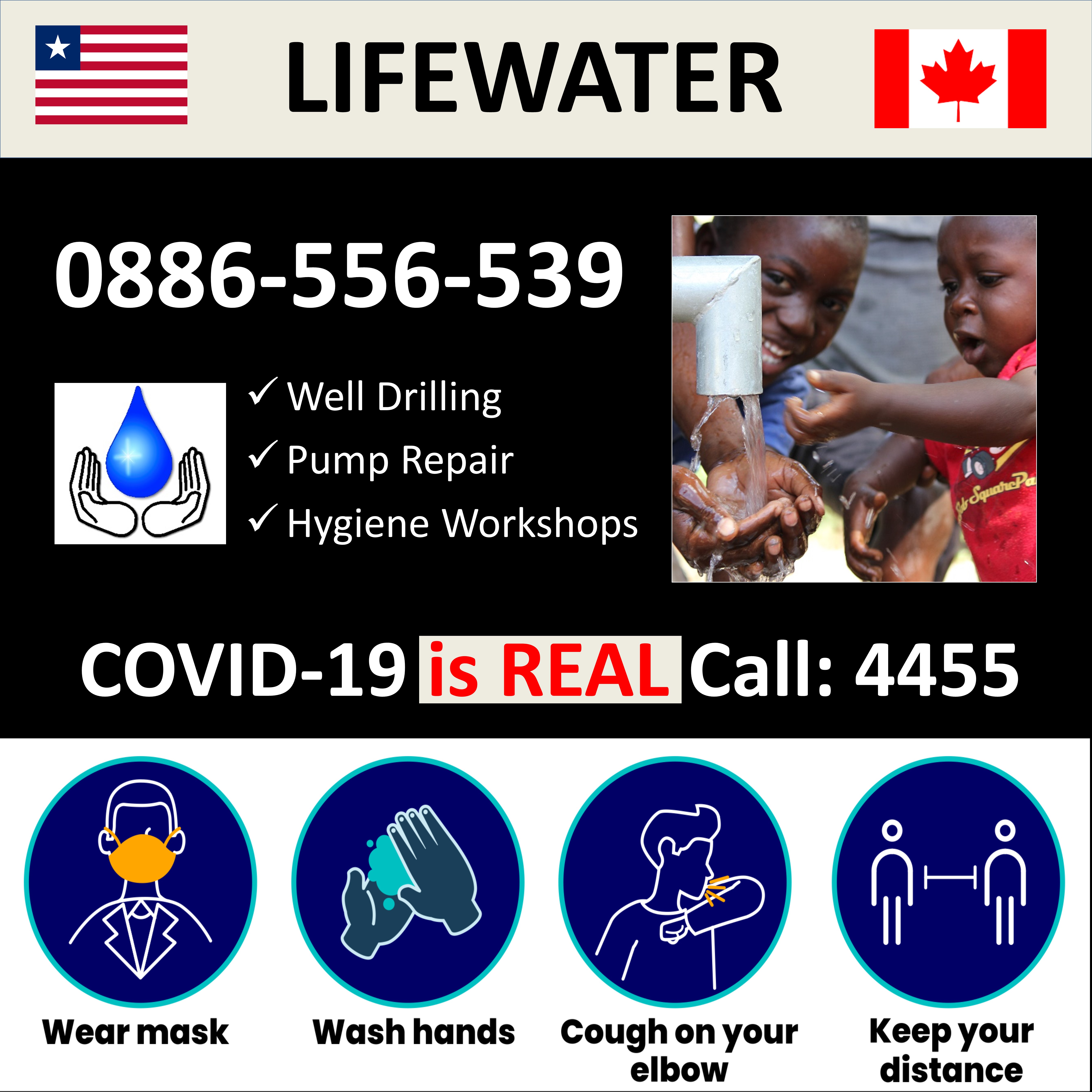 Information Sharing: Lifewater has erected roadside billboards and aired radio ads warning that the pandemic is very real and highlighting key actions each person must take to prevent COVID spread.
Super-chlorinated water and soap: Teams are helping to supply soap to rural villages in need. In Kenya, 13 tanks were installed next to high-use wells. Super-chlorinated water is stored in these tanks so people coming to draw drinking water from the wells can also take home some pre-mixed disinfectant water to clean their kitchens and disinfect toilet facilities. Many smaller tanks are being positioned in schools.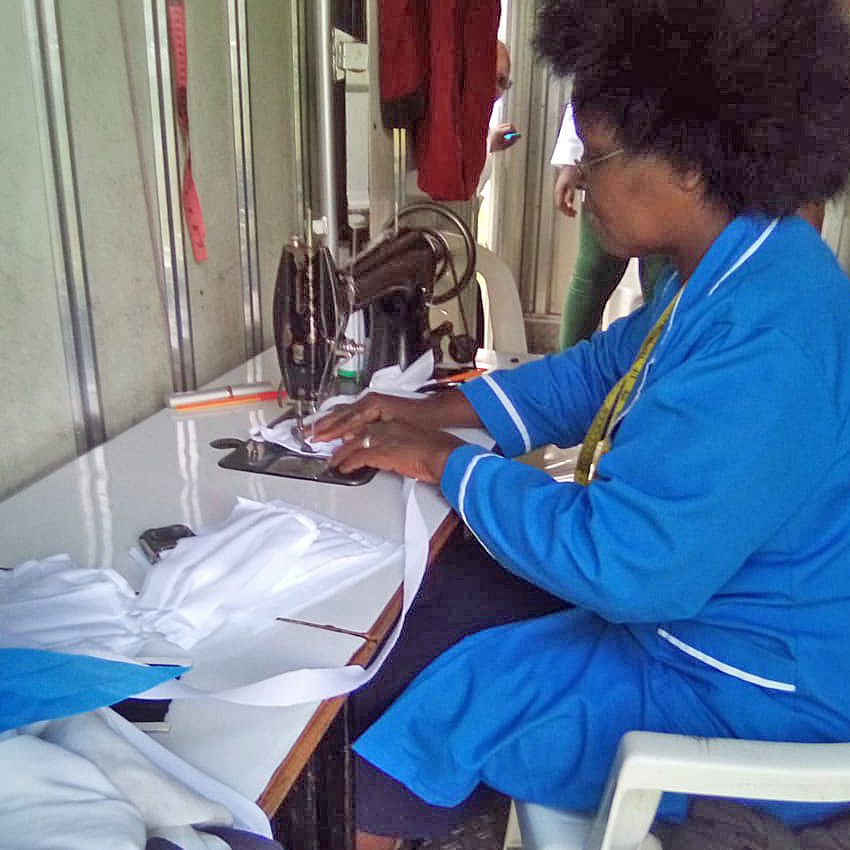 Sewing masks: Patterns for surgical masks provided by Canadian nurses were given to Lifewater teams overseas. Local tailors and seamstresses began sewing masks for the teams to distribute, and patterns to make more masks are being shared throughout program areas.
Providing Water: Safe water for hand-washing and other sanitation needs is essential during a pandemic, so Lifewater has continued to drill new wells and repair old ones. We've been declared an essential service in each country where we operate. We ensure our teams comply with directions from local governments. The teams maintain community involvement without direct contact. Community members still assist on site, but during the pandemic, local people do not provide meals or housing for the team members, or work alongside them as during normal times.
Drilling New Wells: Teams in all our project countries are drilling new wells to reduce the number of people gathering at any one water supply. This reduces wait times and maximizes the amount of water available for handwashing and household sanitation.
Repairing Pumps: The biggest impact can be achieved for relatively low cost; repairing a broken hand pump costs an average $125. Putting a pump back in service reduces crowding and wait times at neighbouring wells.