| | |
| --- | --- |
| | |
N21-R055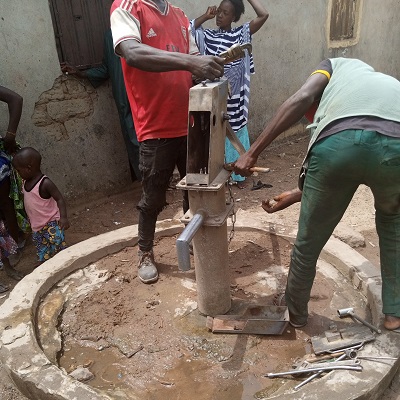 Repair in progress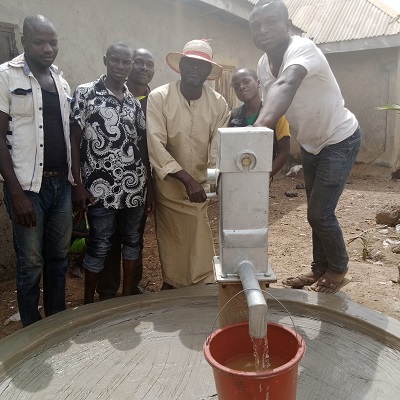 Finished assembly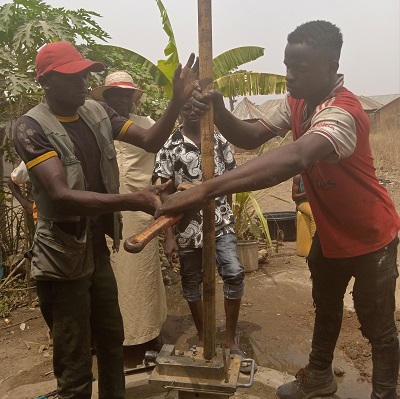 Work in progress
The people of Rafin Zurfi, Angwa Isaiah, Nigeria thank

John Ellis Foundation (West Vancouver, BC)
The Water Team (Vancouver, BC)
For helping them replace their worn-out pump and repair their well
Latitude: 9.02597 Longitude: 7.06091
Open map
Testimonial
The village head of Rafin Zurfi Community wishes to express gratitude for your assistance being given to us for replacing our bore holes. He is thanking your company for your help that is given to us. We are wishing you the best and grateful to God foryour company.
May the ALmighty God uplift your company for more future assistance, amen.
Yours faithfully,
Village secretary
Project Summary
Rafin Zurfi is a community familiar with frequent pump repairs especially with the Indian Mark. In fact, Mr. Isaiah, a member of the community has been gained considerable experience with pump repairs. He was very instrumental in fishing out one lost sucker rod, rising main and pump.


We shared with the community our belief that the Afridev pump will work better and they reluctantly agreed. On the first day of work, we informed the chief that we had finished and that they should not expect frequent pump failures anymore. He skeptically said, "let's give it some days." We are glad that days after, as we drive past Rafin Zurfi Village to Ibwa, the crowd continue to gather around the wells and they are all functional.
Well Details
| | |
| --- | --- |
| Project Completed: 2021-03-05 | Well Depth: 90 ft. |
| Depth of Water: 30.00 ft. | Casing Diameter: 0.00 in. |
| Screen Length: 0.00 ft. | Developed By: |
| Development Time: | Well Yield: 7.00 gpm |
| Disinfection: | Handpump: Afridev |
| Water Colour: Clear | Water Odour: None |
| Turbidity: Clear | Taste: Good |
| Nitrate: | Bacti Test: |
| Iron: | pH: |

Every $1 you give provides a child with safe water for a year!
457 Heather Crescent
Thunder Bay, ON P7E 5L1
Canada
Tel:
+1 807-622-4848
Email:
info@lifewater.ca

Copyright © 2021. All rights reserved.