| | |
| --- | --- |
| | |
N21-R062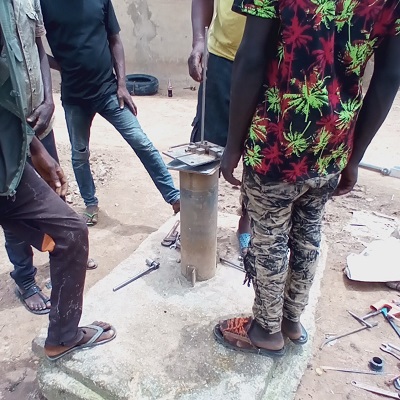 Repair in progress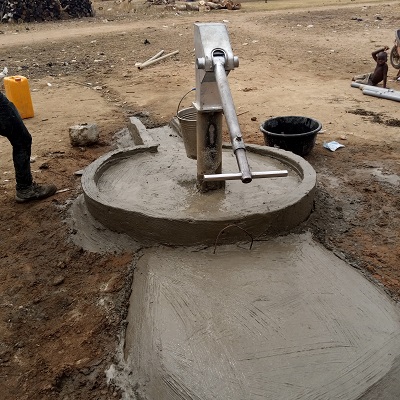 Finished assembly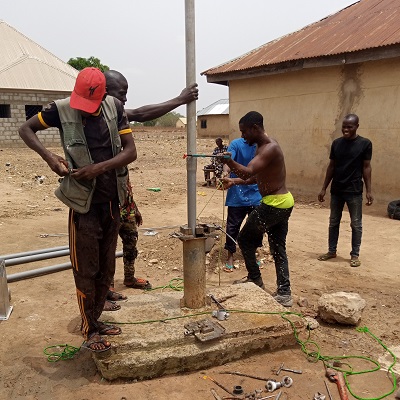 Work in progress
The people of Angwa Zumata, Petti, Nigeria thank

John Ellis Foundation (West Vancouver, BC)
The Water Team (Vancouver, BC)
For helping them replace their worn-out pump and repair their well
Latitude: 8.87623 Longitude: 7.10386
Open map
Testimonial
This community is very thankful for our return and ongoing assistance with the several inoperable pumps in their area.
Project Summary
Petti
We had worked earlier in Petti and we started training Yohanna to be caretaker over wells in the area. He has been doing very well. He reported that two wells were broken in his community and asked that we support his community. Both wells, though productive has problems with pumps. Yohanna, our newest crew member glowed with joy and we returned to his community to help and with him a crew member.



Today, the community look towards Yohanna, a young man from their community as the face of pump repairs. We are grateful to God that we minister to this community.
Well Details
| | |
| --- | --- |
| Project Completed: 2021-03-19 | Well Depth: 100 ft. |
| Depth of Water: 30.00 ft. | Casing Diameter: 0.00 in. |
| Screen Length: 0.00 ft. | Developed By: |
| Development Time: | Well Yield: 8.00 gpm |
| Disinfection: | Handpump: Afridev |
| Water Colour: Clear | Water Odour: None |
| Turbidity: Clear | Taste: Good |
| Nitrate: | Bacti Test: |
| Iron: | pH: |

Every $1 you give provides a child with safe water for a year!
457 Heather Crescent
Thunder Bay, ON P7E 5L1
Canada
Tel:
+1 807-622-4848
Email:
info@lifewater.ca

Copyright © 2021. All rights reserved.