| | |
| --- | --- |
| | |
N12-R003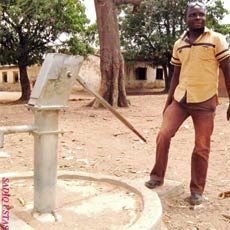 New Handpump on Borehole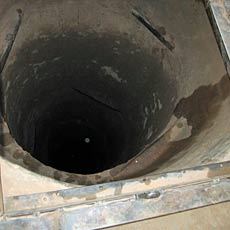 Old Water Source
The people of Kundame Community, Nigeria thank

Winmar Grande Prairie (Eaglesham, AB)
Tyler Emerson (Eaglesham, AB)
For helping them replace their worn-out pump and repair their well
Testimonial
Kundame Appreciation Letter On behalf of the people of Kundame in Kokona Local government area of Nasarawa State, we hereby wish to thank you for the effort in repairing by replacing our broken down hand pump. Your prompt answer to our request is highly commendable and we are very grateful. May God bless you for this effort. We promise to handle this well with care and henceforth cover the costs of any further repairs as agreed. Please extend our deepest appreciation to those who have made this repair project possible. Thanks so much. Musa Korio Kundame water committee. Kokona Local government.
Project Summary
Kundame hand pump had been broken for a few months and the repairs included the replacement of the old galvanized pipes with new pvc. The old pipes had rusted and two were broken. The work also involved the replacement of the cylinders and three seals.
Well Details
| | |
| --- | --- |
| Project Completed: 2012-04-20 | Well Depth: 0 ft. |
| Depth of Water: 18.00 ft. | Casing Diameter: 4.00 in. |
| Screen Length: 10.00 ft. | Developed By: Surge Bailing |
| Development Time: 6.00 hrs. | Well Yield: 0.50 gpm |
| Disinfection: 12.00 hrs. | Handpump: India Mark II |
| Water Colour: Clear | Water Odour: None |
| Turbidity: Clear | Taste: |
| Nitrate: | Bacti Test: Negative |
| Iron: | pH: |

Every $1 you give provides a child with safe water for a year!
457 Heather Crescent
Thunder Bay, ON P7E 5L1
Canada
Tel:
+1 807-622-4848
Email:
info@lifewater.ca

Copyright © 2018. All rights reserved.