L10-H003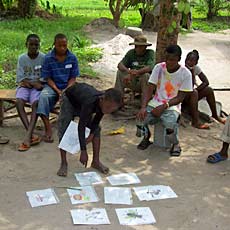 Health & Hygiene Lesson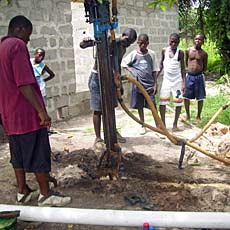 Attempting to Drill Well
The People of Pipeline Community, Liberia, thank

NIC Nursing Students (Courtenay, BC)
For helping them complete health & hygiene training
Testimonial
Dear Sir: The Community members of Pipeline write to express our gratitude to you for the workshop conducted here. We are still appealing to you to kindly assist us with a handpump when you are able to. The need is really great. May God bless you Thanks Yakpacoolo Zay Zay
Project Summary
The Pipeline Community extended their thanks and appreciate to the Lifewater Family for he excellent workshop. This community of aproximately 1,500 people selected 31 members to attend the workshop held on Feb 3, 2010. Unfortuanely the team was unable to drill a successful well at this time in this community.

Every $1 you give provides a child with safe water for a year!
457 Heather Crescent
Thunder Bay, ON P7E 5L1
Canada
Tel:
+1 807-622-4848
Email:
info@lifewater.ca

Copyright © 2018. All rights reserved.