L09-L003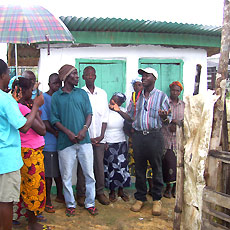 New latrine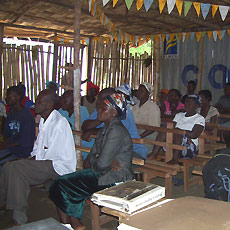 Health & Hygiene Class
The People of Alfred David Community, Liberia, thank

Insitu Contractors Inc (Guelph, ON)
For helping them build a community washroom
Latitude: 6.297138889 Longitude: -10.68158333
Open map
Testimonial
Participants expressed gratitude to God for the latrine and promised to keep it clean. The workshop started with a devotion on the theme "God's Love" which was taken from John 3:16 Participants were challenged to the latine as manifestation and demonstration of God's love and thereby admonished to practice 'Love".
Project Summary

Every $1 you give provides a child with safe water for a year!
457 Heather Crescent
Thunder Bay, ON P7E 5L1
Canada
Tel:
+1 807-622-4848
Email:
info@lifewater.ca

Copyright © 2018. All rights reserved.