| | |
| --- | --- |
| | |
N09-L001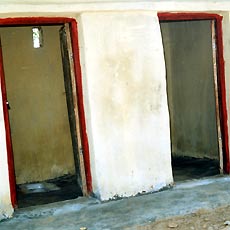 Newly Completed Washroom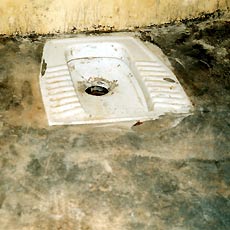 Interior of Washroom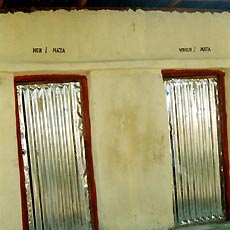 Washroom with Zinc Doors
The People of Keffi Township, Nigeria, thank

Sue & Lou Setter (Rockford, IL)
Trade Development Strategies Inc. Kingston, ON
For helping them build a community washroom
Testimonial
Dear Sir: The Keffi Youth Council deem it fit and necessary to write and express our sincere appreciation following your laudable effort in terms of infrastructional improvement in Keffi community. For having the foresight to construct a block of two toilet facilities at the Keffi Local Council Secretariat, we are only short of words towards expressing our heart felt appreciation in this regard. We wish you God's guidance and more grease to your elbows. Thank you Muhammadu Nafin Abubakar Assis, Secretary General
Project Summary
This washroom was built for the local Keffi community centre. It will be used mostly by people who come through the government facility and also the surrounding settlement. The Local Government provided volunteers to be trained to look after the washroom and answer health related questions with the local people who live around the office. The hole is lined with cement bricks and a wash station constructed near the structure A health and Hygiene Class was offered on october 21, 2008, at the Local Government Health Clinic.

Every $1 you give provides a child with safe water for a year!
457 Heather Crescent
Thunder Bay, ON P7E 5L1
Canada
Tel:
+1 807-622-4848
Email:
info@lifewater.ca

Copyright © 2018. All rights reserved.