K10-L002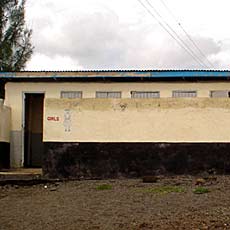 Girl's Latrine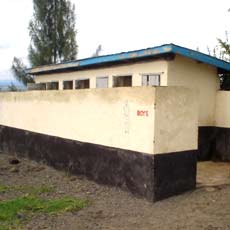 Boy's Latrine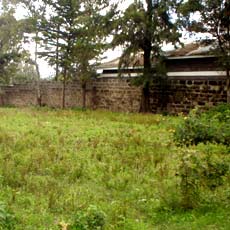 Academy Overview
The People of A.I.C. Nakuru Academy Students, Kenya, thank

Tullock Engineers & Surveyors (Thessalon, ON)
Hilda & Sierk Rupke (Barrie, ON)
For helping them build a community washroom
Testimonial
Dear Sirs: On behalf of the Chairman, Board Members, Teachers, Pupils and Parents of AIC Nakuru Academy, I wish to thank you and your association for the provision of a new toilet block to cater for the Students. You did us great honor in this project which will go a long way in assisting our institution. We hope and trust that more of this kind of projects will continue to be faciliated in the future. Thanks you and may God bless you. Yours faithfully, David Muli For Chairman Headteacher
Project Summary
The girls have 5 doors and the boys have two door pit latrine and Urinal in the same structure.

Every $1 you give provides a child with safe water for a year!
457 Heather Crescent
Thunder Bay, ON P7E 5L1
Canada
Tel:
+1 807-622-4848
Email:
info@lifewater.ca

Copyright © 2018. All rights reserved.