| | |
| --- | --- |
| | |
K08-L001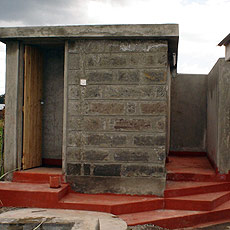 New Clinic Washroom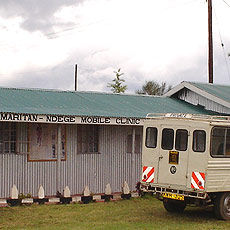 Clinic Overveiw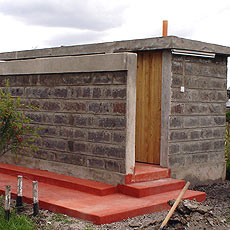 New Clinic Washroom
The People of Samaritan Ndege Clinic, Kenya, thank

Michael Pritchard & Family (San Rafael, CA)
For helping them build a community washroom
Testimonial
Dear Brethren: I greet you in Jesus name. I take this opportunity to thank you very much for the support you gave us in constructing the ablution block at our Health Center – Samaritan / Ndege Clinic. In our regular mobile clinic service work at Kasambala and Mbaruk area, we realized that the community around had a real health, spiritual and socio-economic problems. We wished to help in our outreach. As the 'In charge of health department', I sat down in a discussion with our Director Lifewater Kenya and deliberated on this need. The Director was so touched to see the situation and realized the urgency of the matter. He did not have plans for that in terms of resources but he squeezed the budget and constructed a temporary structure as you can see above. He also did a temporary pit latrine of one door and we had to share it with every one because it was the only one. The situation improved but it was still bad. It was at this time that you came in to support the organization in constructing a permanent VIP latrine that is modern and healthy. It has 2 stations and 1 urinal along with shower facilities and running water inside the structure. This generous support has changed the face of the center, it has contributed toward improving the hygiene standards of the area. We are also more comfortable now as we serve our clients and they are also very comfortable. May the Almighty Father bless you abundantly. There are also other needs in the same community and there are other communities here with very basic needs. We have been extending our services to them. However funds have been a writing factor. Thank you for this wonderful support and God bless you mightily. Yours Sincerely Damaris N. Kagiri Head of Health Department The Lifewater Kanya.
Project Summary

Every $1 you give provides a child with safe water for a year!
457 Heather Crescent
Thunder Bay, ON P7E 5L1
Canada
Tel:
+1 807-622-4848
Email:
info@lifewater.ca

Copyright © 2018. All rights reserved.