| | |
| --- | --- |
| | |
N18-W004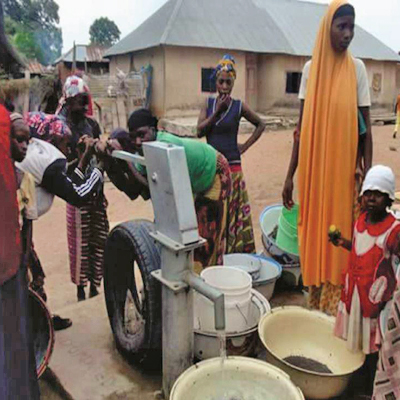 New Well in Village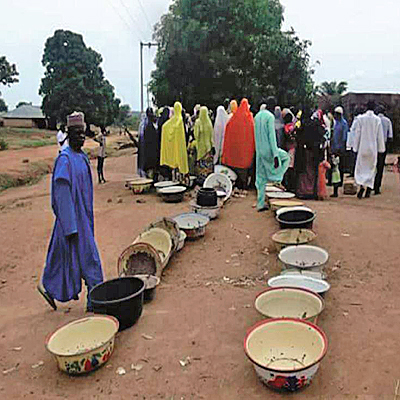 Lining up for Safe Water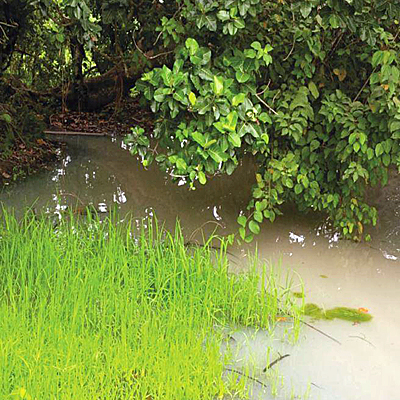 Old Water Source
The People of Dogon Dutse, Nigeria, thank

Aaron & Family Causyn (Kenora, ON)
For helping them get safe drinking water
Testimonial
Dear Sir,
It is with gratitude that we respond to the act of kindness so shown by your group for our community in the provision of this well.
As agreed here with your team of workers, we will control the use of this well so that it continues to serve the people here and others who come through our community.
Words alone cannot express our heart's appreciation. We are very thankful to all of you in the office and those who came here to do the work.
God bless,
Alhaji Namalami
Community Leader
Project Summary
Dogon Dutse is a town of about 1,200 people. It is located in Wango District of Tula Chiefdom in Bauchi State, North East Nigeria. They are mostly crop farmers and cattle herdsmen. The location is about 1km from a river which collects enough water which they use for domestic purposes and also for the cattle.
Well Details
| | |
| --- | --- |
| Project Completed: 2017-07-19 | Well Depth: 80 ft. |
| Depth of Water: 10.00 ft. | Casing Diameter: 4.00 in. |
| Screen Length: 10.00 ft. | Developed By: Surge Bailing |
| Development Time: 4.00 hrs. | Well Yield: 4.00 gpm |
| Disinfection: 5.00 hrs. | Handpump: India Mark II |
| Water Colour: Clear | Water Odour: None |
| Turbidity: Clear | Taste: Good |
| Nitrate: 1.000 mg/L | Bacti Test: Negative |
| Iron: 1.500 mg/L | pH: |

Every $1 you give provides a child with safe water for a year!
457 Heather Crescent
Thunder Bay, ON P7E 5L1
Canada
Tel:
+1 807-622-4848
Email:
info@lifewater.ca

Copyright © 2018. All rights reserved.