| | |
| --- | --- |
| | |
N17-W022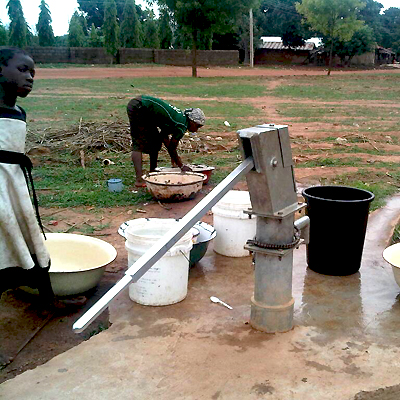 New Well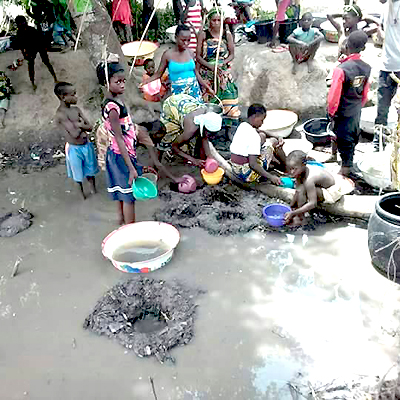 Old Water Source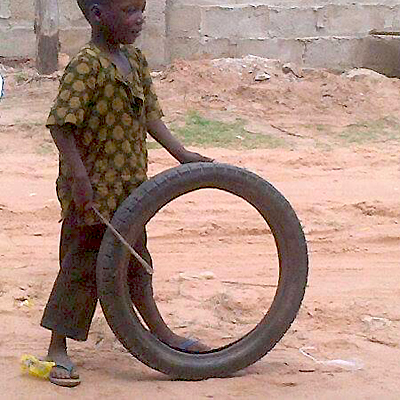 Child playing
Children of Kurmali
The People of Kurmali Town #2, Nigeria, thank

John and Naomi Hoftyzer (Angus, ON)
For helping them get safe drinking water
Testimonial
Dear Lifewater & Sponsor
We wish to express our gratitude to you for the kind gesture of providing our community with this gift of two new wells. We had anticipated the arrival of your workers, and were delighted for the quick arrival and the work that they did here. With this work, you have eased the problems we face especially in the dry season when the local ponds that we depend on dry up and we are unable to get any clean source of water. We extend our deepest regards and appreciation to all those who have enabled this work to take place. We promise to take care of this well, so that it keeps serving the people of this town and also all those who come through.
Thank you and God bless,
Alhaji Milaika Shagari
Project Summary
Kurmali is a town with about 1,500 people in Gadabuke chiefdom of Toto Local Government Area of Nasarawa State. Populated mostly by local farmers and fishermen along the River Niger.
Well Details
| | |
| --- | --- |
| Project Completed: 2017-05-25 | Well Depth: 55 ft. |
| Depth of Water: 0.00 ft. | Casing Diameter: 0.00 in. |
| Screen Length: 9.00 ft. | Developed By: Other |
| Development Time: 8.00 hrs. | Well Yield: 3.00 gpm |
| Disinfection: 6.00 hrs. | Handpump: India Mark II |
| Water Colour: Clear | Water Odour: None |
| Turbidity: Clear | Taste: Good |
| Nitrate: | Bacti Test: |
| Iron: | pH: |

Every $1 you give provides a child with safe water for a year!
457 Heather Crescent
Thunder Bay, ON P7E 5L1
Canada
Tel:
+1 807-622-4848
Email:
info@lifewater.ca

Copyright © 2018. All rights reserved.