| | |
| --- | --- |
| | |
N17-W015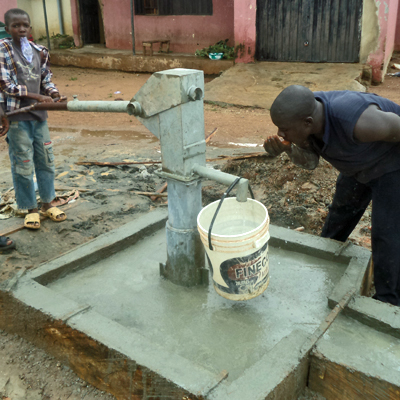 New Well for Momai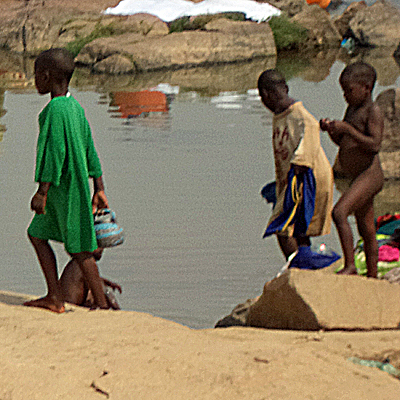 Old source of water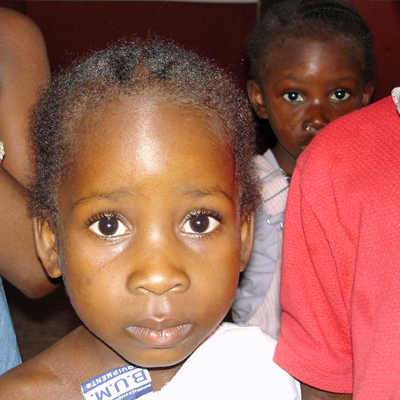 Momai Child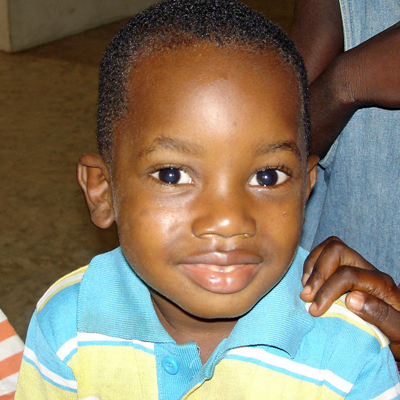 Momai Child
The People of Momai Community, Nigeria, thank

Love and the Outcome (Nashville, TN)
Humber Valley United Church (Toronto, ON)
For helping them get safe drinking water
Testimonial
Dear sir,
The community is delighted with the borehole and handpump that you so graciously provided. We earnestly appreciate all that you have done for us.
Yours sincerely,
Brother Samuel Stephen
Project Summary
Momai village, is home to over five hundred people including women and children. Pastor Yohanna who pays regular visits to this village for evangelism and discipleship training, had shared with us the awful living conditions of the people with particular reference to the issue of water and the lack there of. A stream of water flows through the village but this water source is open to all kinds of contamination. The common contaminants are from human activities such as poor waste disposal, washing of clothes, dishes and the animals also freely defecate in the water because they are usually allowed to freely move around and look for food. When the conditions get worse, villagers trek to neighbouring villages for cleaner water. Recently, water is packaged at the city in polythene bags usually called 'pure water' and transported to the villages to be sold at largely unaffordable rates. Many of the villagers live on very tight budgets, and a good number have no budgets at all. They just barely get by and wake up every morning hoping to be able to feed themselves and their families. Children often complain of abdominal pain, suffer from ailments like diarrhoea, typhoid, cholera, numerous skin conditions and die young. The provision of this borehole, solves a significant problem, and is bound to reduce the incidence of water-borne diseases, prolong lives and ultimately show case the love of Jesus which is of eternal value.
Well Details
| | |
| --- | --- |
| Project Completed: 2016-08-25 | Well Depth: 130 ft. |
| Depth of Water: 40.00 ft. | Casing Diameter: 4.00 in. |
| Screen Length: 30.00 ft. | Developed By: Surge Bailing |
| Development Time: 3.00 hrs. | Well Yield: 5.00 gpm |
| Disinfection: 24.00 hrs. | Handpump: Afridev |
| Water Colour: Clear | Water Odour: None |
| Turbidity: Clear | Taste: Good |
| Nitrate: | Bacti Test: Negative |
| Iron: | pH: 7.000 |

Every $1 you give provides a child with safe water for a year!
457 Heather Crescent
Thunder Bay, ON P7E 5L1
Canada
Tel:
+1 807-622-4848
Email:
info@lifewater.ca

Copyright © 2018. All rights reserved.