| | |
| --- | --- |
| | |
N17-W010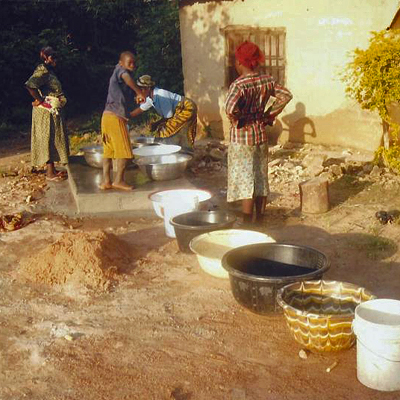 New Well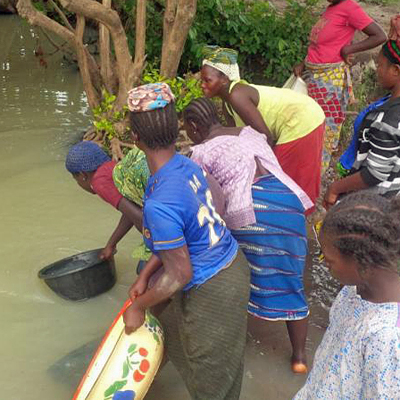 Old Water Source
The People of Gidan Hausa, Nigeria, thank

Anonymous (Fredericton, NB)
In Loving Memory of Fay Feunekes
For helping them get safe drinking water
Testimonial
Gidan Hausa is a community of about 350 people, located 3km from Maikanti in Toto Local Government Area of Nasarawa State. In this area there is a constant struggle for grazing between cattle herdsmen and local crop farmers. A lot of the residents are muslim petty traders and fishermen who follow the banks of the river for their source of livelihood.
Project Summary
Dear Lifewater & Sponsor,
We the people of Gidan Hausa (Sabo) hereby express our thanks to you for coming to our aid with the provision of this well. Along with the people of Maikanti Village, please accept our collective appreciation for this show of concern and your prompt action to alleviate our problems due to the lack of safe drinking water.
We hope and pray blessings to those of your people who came here and to those who made donations of different types for this work.
God bless you,
Usman Galadima, Citizen of Community
Well Details
| | |
| --- | --- |
| Project Completed: 2017-02-27 | Well Depth: 72 ft. |
| Depth of Water: 50.00 ft. | Casing Diameter: 4.00 in. |
| Screen Length: 3.00 ft. | Developed By: Air Backwash |
| Development Time: 10.00 hrs. | Well Yield: 2.00 gpm |
| Disinfection: 8.00 hrs. | Handpump: India Mark II |
| Water Colour: Clear | Water Odour: None |
| Turbidity: Clear | Taste: Good |
| Nitrate: | Bacti Test: |
| Iron: | pH: |

Every $1 you give provides a child with safe water for a year!
457 Heather Crescent
Thunder Bay, ON P7E 5L1
Canada
Tel:
+1 807-622-4848
Email:
info@lifewater.ca

Copyright © 2018. All rights reserved.