| | |
| --- | --- |
| | |
N17-W009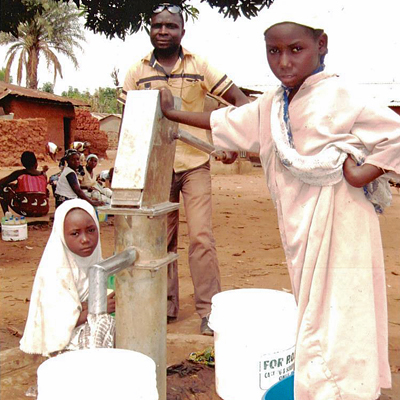 New Well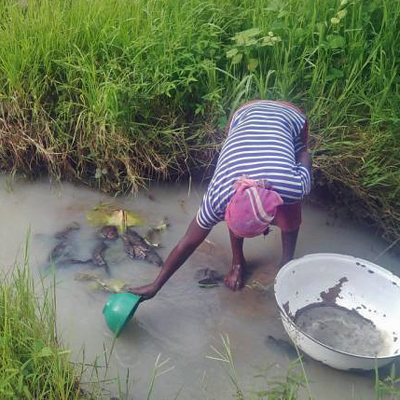 Old Water Source
The People of Maikanti Village, Nigeria, thank

Michelle McGowan Memorial Foundation (Barrie, ON)
M.F.C. Construction Inc. (Barrie, ON)
For helping them get safe drinking water
Testimonial
Greetings to Lifewater & Sponsor,
This letter is written in appreciation for the handpump you have provided for us. We had sent several requests to the local government for such an assistance which never came. Your positive response to our needs are highly appreciated and we are blessed by your generosity. As we agree at our meeting with you, we have constituted a village well committee to take care of this gift from you.
Sincerely,
Abdullahi Gana, Chairman of Well Committee
Project Summary
This village is one of a cluster of four communities in the Udege Mbeki District of Toto Local Government Area. Maikanti has a population of about 800 people. Most of the people who live here are fishermen and pastoral farmers. It is a distance of 45km from the headquarters of the local government area, a site of several conflicts between farmers and cattle herdsmen.
Well Details
| | |
| --- | --- |
| Project Completed: 2017-01-23 | Well Depth: 67 ft. |
| Depth of Water: 40.00 ft. | Casing Diameter: 4.00 in. |
| Screen Length: 3.00 ft. | Developed By: Air Backwash |
| Development Time: 14.00 hrs. | Well Yield: 2.00 gpm |
| Disinfection: 14.00 hrs. | Handpump: India Mark II |
| Water Colour: Clear | Water Odour: None |
| Turbidity: Clear | Taste: Good |
| Nitrate: | Bacti Test: |
| Iron: | pH: |

Every $1 you give provides a child with safe water for a year!
457 Heather Crescent
Thunder Bay, ON P7E 5L1
Canada
Tel:
+1 807-622-4848
Email:
info@lifewater.ca

Copyright © 2018. All rights reserved.