| | |
| --- | --- |
| | |
N13-E002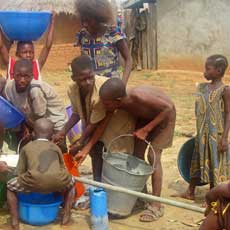 The Joy of Safe Water!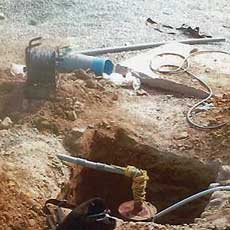 Water Level meter in use
The drill team in Nigeria thank

Solinst Company
For building their capacity with water Level Meter for GCDA Drill Te
Testimonial
Dear Sis Serah and Solinst Company We are Grace Community Development Agency (GCDA) represented by Johnathan Haruna, Jonathan Sabo, Bala Joseph and Silas Dauji. We are drillers in Nigeira working in Northern nigeria with PeeRock water and Water Products Ltd. We have just received a water level foinding machine for which we are so grateful. This device will help us determine the water level of the wells we drill and those we repair as well. Now we can tell if the pump is dry so we do not have to take it all apart. Jim Gehrels showed us how to wash the line with cleanser to prevent cross contamination between wells and also to remove the battery to extend the life of the machine. We will build a wooden box to keep it more safely in our vehicle. We are very grateful for bringing us this equipment and we extend our thanks to you. Sincerely Silas Dauji Akwanga, Nasarawa State, Nigeria
Project Summary

Every $1 you give provides a child with safe water for a year!
457 Heather Crescent
Thunder Bay, ON P7E 5L1
Canada
Tel:
+1 807-622-4848
Email:
info@lifewater.ca

Copyright © 2018. All rights reserved.